Yolanda Muchnik
Creator. Transformer. Advisor.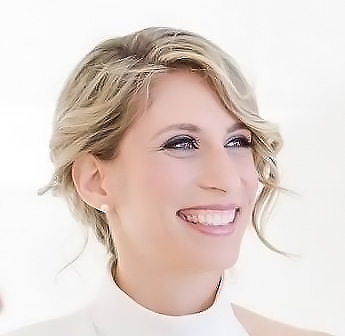 Born in South Africa and raised in Texas, Yolanda Muchnik has a passion for creative expression that transcends cultural boundaries.
As the daughter of an architectural engineer and the niece of a rhythmic gymnast, Yolanda became involved in the visual and performing arts at a very young age. However, it is the necessary blending of creativity and deep analytics that ultimately drove Yolanda to pursue a career in Marketing.
Over 13 years of experience at large corporations (American Express), tech companies (Intuit), PaaS startups (Quick Base), consulting firms (Oliver Wyman), business intelligence firms (L2 | Gartner), and ad agencies (Fogarty & Klein), Yolanda has held roles in or led teams focused on creating or improving experiences at nearly every stage of the customer lifecycle.
Yolanda holds an M.B.A. in Strategy and Marketing from the NYU Stern School of Business and a B.A. in Economics and Political Science from the University of Virginia. She currently lives in Boston with her husband, Div.
World explorer and ESTJ-A Myers-Briggs personality type.
Extrovert
61%
Observant
51%
Thinker
51%
Judger
74%
Assertive
51%
Yolanda is extraordinary. She always goes far above and beyond to find creative solutions and to deliver great results. She would be hugely valuable to any team as a leader and as a teammate. I hope to work with her again in the future.
Andrew Wyant
Former Manager, Quick Base
Yolanda is one of the few marketers that I've met who brings an incredible eye for design creativity while also diving deep into data. This combination sets her apart as a digital marketer.
Tim Riedel
Former Manager, Intuit
Yolanda is authentic, dependable, business-savvy, and gifted at communicating - in digital form as a marketer, in front of an audience as presenter, and one-on-one.
Stacy Poritzky
Former Manager, American Express
As my leader, Yolanda challenged me to exceed expectations and instilled confidence in me to thrive independently. Yolanda is the rare combination of both a strategic, analytical thinker and a creative visionary.
Elizabeth O'Connor
Former Direct Report, American Express